City of Bristol –
Veterans Memorial Park & Boulevard
The City of Bristol honors its veterans who served in U.S. wars and military conflicts with several monuments installed along a tree-lined Veterans Memorial Boulevard Park, where park benches, a fishing lagoon and fountain, garden area, bike lane, and walking path are located.
CRIS Solution
The Bristol Lions Club was the driving force behind the creation of an accessible walking tour along Bristol's Veterans Memorial Boulevard Park. The club's goal was to make information pertaining to various wars and conflicts represented by the various monuments installed along the boulevard accessible for all visitors, particularly those individuals with low vision and other print challenges. They accomplished this by funding a portion of the CRISAccess Audio Tour and creating partnerships with CRIS Radio, Bristol Parks, Recreation, Youth and Community Services, Bristol Lions Club, and Bristol Veterans Council. CRIS Radio produced the CRISAccess Audio Tour which was recorded in English by members of the Bristol Veterans Council and in Spanish by CRIS Radio volunteers. The Bristol Parks Department installed several signs adjacent to the monuments that display QR Codes, when scanned by a smartphone trigger the audio tour.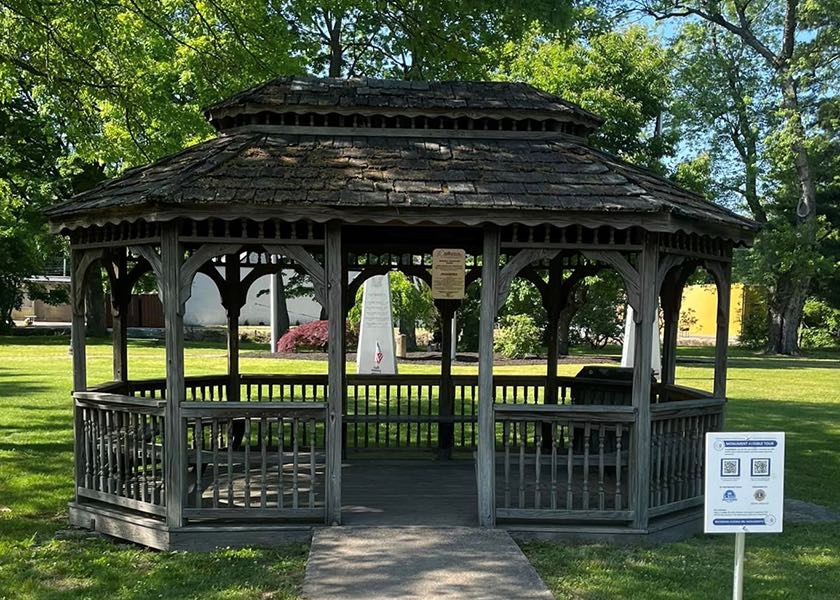 Exhibit 1
Exhibit 2
Exhibit 3
Exhibit 4
Exhibit 5
Exhibit 6
Exhibit 7
Exhibit 8
Exhibit 9
Exhibit 10
Exhibit 11
Exhibit 12
Exhibit 14
Anexo 1
Anexo 2
Anexo 3
Anexo 4
Anexo 5
Anexo 6
Anexo 7
Anexo 8
Anexo 9
Anexo 10
Anexo 11
Anexo 12
Anexo 13
Anexo 14