Storywalk at Colt Park
CRIS Radio is providing human-narrated audio versions of The StoryWalk's display of the children's book, "Froggy Plays Soccer" at Colt Park in Hartford, Conn. in partnership with the Hartford Public Library, City of Hartford, Cigna, and Hartford Athletics. The book, written by Jonathan London and illustrated by Frank Remkiewicz, is displayed in English and Spanish on 20 podiums installed at wheelchair height at the park along Van Block Avenue and Masseek Street, across the street from Trinity Health Stadium.
CRIS produced audio versions of 20 panels that can be heard when QR Codes displayed on the signs are scanned by a personal smartphone. Each panel has a page or two of a book and challenges individuals to complete a physical activity before going to the next one, such as touching their toes or jogging in place. All the panels are in English and Spanish.
Cigna funded the project with a $25,000 grant, which includes three years of maintenance and upkeep of the signs.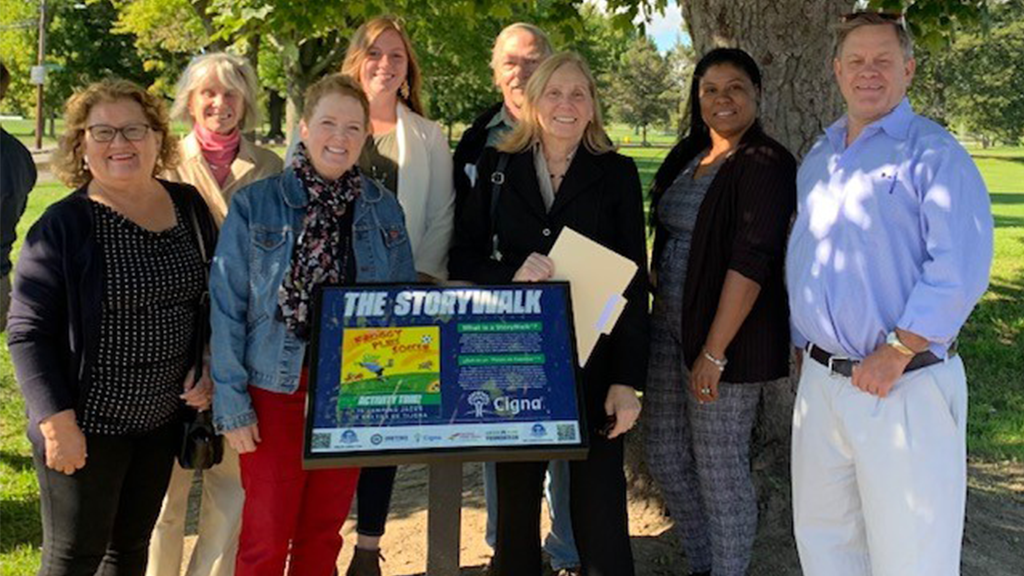 1 Welcome Froggy Plays Soccer
2
3
4
5
6
7
8
9
10
11
12
13
14
15
1 Bienvenido Froggy Juega al Futbol
2
3
4
5
6
7
8
9
10
11
12
13
14
15