Whitfield House Museum
Construction of the Henry Whitfield House began in 1639 when a group of English Puritans, including Reverend Henry Whitfield and his family, entered into an agreement with the Menunkatuck band of the Quinnipiac tribe and renamed the area Guilford. Built of local granite, it is now considered to be Connecticut's oldest house and New England's oldest stone house. The site is a State Archaeological Preserve and is an important example of Colonial Revival restoration work, therefore named a National Historic Landmark.
Cris Solution
Providing an audio tour of the Whitefield House Museum, listed on the National Register of Historic Places, offers individuals with print challenges access to the information printed on signage displayed outside the 8-acre sites primary buildings – the Whitfield House, Education Center, and Visitor Center.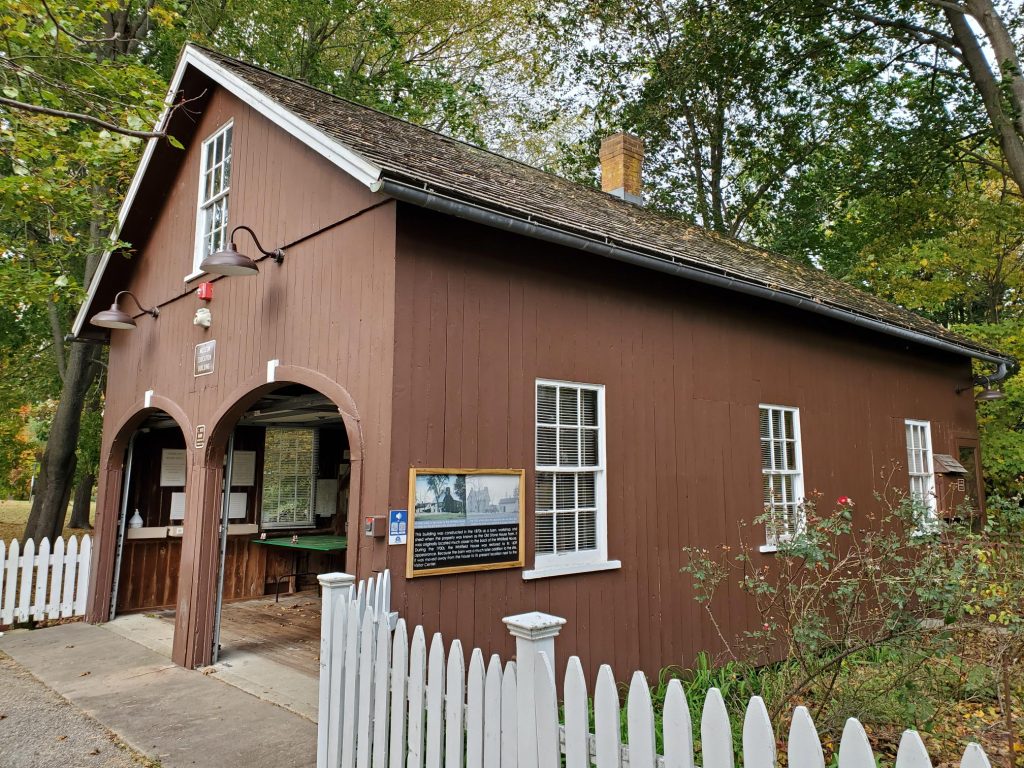 Whitfield House
Whitfield Visitor Center
Whitfield Education Building
Casa Whitfield
Centro de Visitantes Whitfield
Edificio Educativo Whitfield